We'd like to share some photos with you of some of our cats who have moved on to starring roles in other catteries... and also ones that are living in spoiled pet homes!
*~*To Gallery Page 2*~*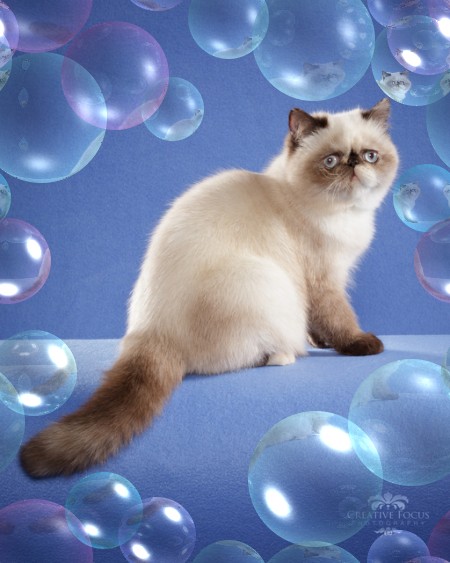 CH Celebrities' Delorishort of Dunkin - "Shorty".
Now starring with Judy Dunkin at Dunkin cattery.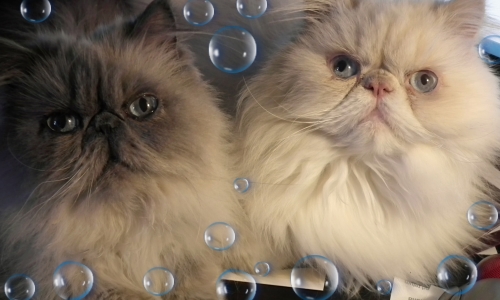 Rascal & Geo...now starring with the Linda & Bill Curran family!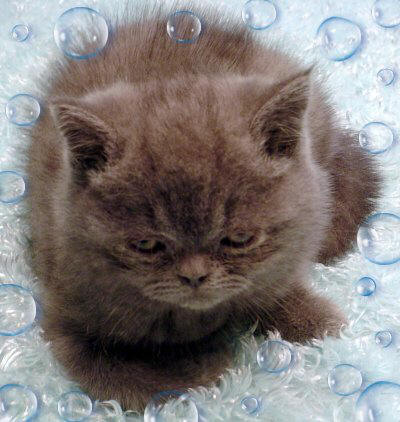 This is a darling Blue Exotic SH boy now in a loving pet home!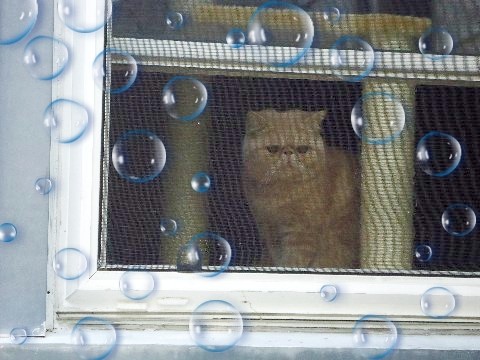 This is Atree, a Cream Tabby Exotic SH. He's now starring in a great pet home!
*~*To Gallery Page 2*~*